Construction
The benefits of propane on any size job site are only matched by Ferrellgas' excellent service that, with a dedicated Account Manager, helps you get the job done right. Whether you're curing concrete or building a home, don't let cold weather stop you. Ferrellgas has propane temporary heating options that will help keep your construction job on schedule and on budget.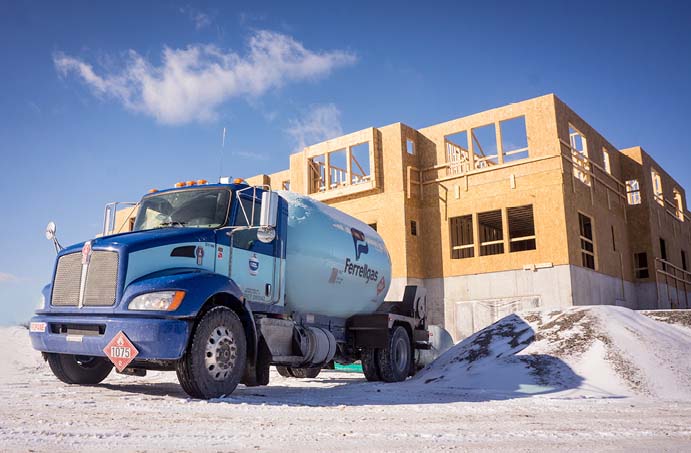 Customized to Your Job Site
We offer a variety of customizable options to meet the unique needs of any project. Our propane professionals are here to create the right solution just for you.
Your Partner in Propane
We are here when you need us. Our dedicated Account Managers take the time to understand your needs and recommend the plan that's right for your project timeline.
Nationwide Supply
Our highly trained experts put you and your safety first. Plus, with our nationwide supply, we will have the propane you need when and where you need it most.
Find a Location
Enter your ZIP code to find the closest Ferrellgas provider in your area.
For All Your Propane Temporary Heat Needs
When Green2Go Rental Power is asked to provide clean, odorless, temporary heat for a customer, they contact us. As Chuck points out, Ferrellgas stresses safety, follows all regulations, and its propane provides warmth and comfort to those who need it. We work to give businesses like Green2Go and their customers propane peace of mind.