Fuel Life Simply®
At Ferrellgas, we believe in and work every day to provide our customers easy propane service. It all starts with state-of-the-art technology, reliable propane supply, and employees dedicated to superior service.
Family Values
Founded in 1939, our roots were planted in the Northeast Kansas town of Atchison when A.C. Ferrell and his wife Mabel opened the family-owned business A.C. Ferrell Butane Gas Company. Twenty-six years later, A.C.'s son James E. Ferrell, current Chairman, Chief Executive Officer, and President, started turning the small-town shop into one of the nation's leading propane suppliers. Through almost a century of innovation, Mr. Ferrell has instilled the same original values and work ethic leading not just employees but over 4,000 employee-owners to support the high-powered, technology-focused logistics company Ferrellgas is known to be today.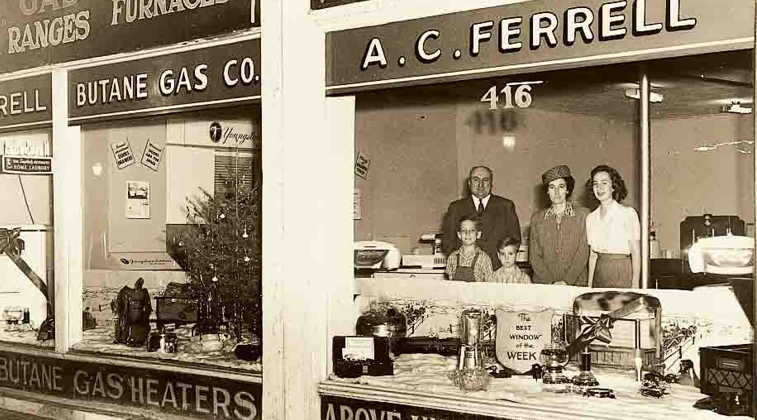 A Culture of Giving
We're honored to be part of tight-knit communities across America and thousands of customers' lives. From our nationwide charitable partnerships with Operation Warm and Operation BBQ Relief to fundraisers for local schools, fire departments, veteran organizations and more, we are always looking for ways to give back to the communities we live in and serve.

2023's Most Trustworthy Companies in America
We are proudly recognized as one of 2023's Most Trustworthy Companies in America by Newsweek — the only propane company to receive this honor. Employees have always been the heartbeat of Ferrellgas, and we would not have this honor without the propane professionals who dedicate their day-to-day to helping our customers Fuel Life Simply®.
Find a Location
Enter your ZIP code to find the closest Ferrellgas provider in your area.
Question? We can help.
Contact us for quotes, questions, or any assistance you might need.
Contact Us