Propane Space Heating
Designed for both indoor and outdoor use, propane-powered space heaters are efficient and versatile enough to keep any workshop, garage, or hard-to-heat area warm for long periods.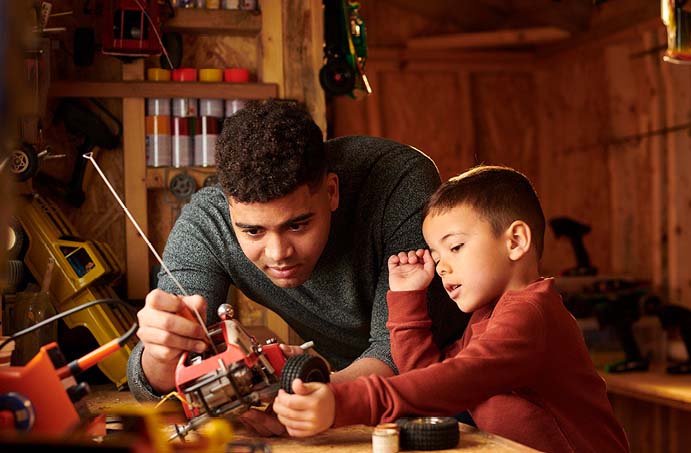 3 Key Benefits of Propane Space Heating
Versatile & Portable
From wall-mounted to freestanding, a propane space heater can be your heating solution for any indoor and outdoor space.
Reliable Power Source
Keep your family warm during electrical outages with the reliable convenience of propane-powered space heaters.
Consistent, Energy-Efficient Heat
With efficiency ratings between 70 and 96 percent, propane-powered space heaters are more energy-efficient than electrical heat pumps and better equipped to provide higher, more consistent temperatures.
Find a Location
Enter your ZIP code to find the closest Ferrellgas provider in your area.
Question? We can help.
Contact us for quotes, questions, or any assistance you might need.
Contact Us
Are propane heaters safe indoors?
Most propane heaters approved for indoor use come equipped with safety features for your protection, such as low oxygen sensors, overheat protection, and automatic shutoff. Learn more about how you can
efficiently heat your garage with propane
. Always refer to the manufacturer's instructions for full details on safety capabilities.
What types of space heaters are available?
Propane space heaters vary in size, function, BTU rating and emit heat in different ways. Types of space heaters include Radiant Space Heaters, Circulating Type Space Heaters, Wall Mounted Space Heaters, and Vented / Unvented Space Heaters. Learn more
here
.
How many BTUs does my garage space heater need to be?
To determine the right choice for heating your garage, calculate the square footage of your space. A 45,000 to 75,000 BTU convection heater can typically heat garages and workshops up to 1,000 square feet.
Recommended Service for Consistent Usage
Auto Fill with Digital Tank Monitoring
Enjoy propane peace of mind with our most convenient delivery option.
Hassle-free, year-round service with state-of-the-art fuel technology
Ferrellgas professionals monitor tank usage and automatically schedule refills
View your tank level anywhere, anytime via our app
Pair this service with Budget Billing and/or AutoPay options
Recommended Service for Occasional Usage
Will Call
Get the propane you need on your schedule.
Monitor your own tank and propane usage
Decide when it's time to schedule a refill
Call the Ferrellgas experts when you need fuel
Great for low and occasional usage
Get in touch with us today for your propane needs!
Contact Us