Propane Lawn Mowers & Landscaping
Outdoor equipment manufacturers across the country are waking up to the benefits of propane. Transform your fleet to be as green as the grass you're mowing and help your company's bottom line.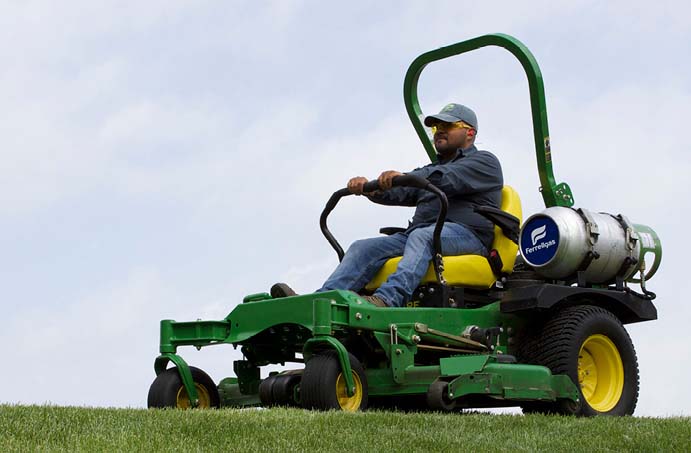 Benefits for Propane Landscaping
Lower Labor Costs
On-site propane refueling is consistently less expensive than other fuels and allows your crew more productivity without time spent waiting at a gas station.
To calculate how much you could save by converting to propane mowers, use this Mower Cost Calculator, courtesy of propane.com.
Propane Mower Incentive Program
Here's another incentive for switching to propane. Participants will receive $1,000 per qualifying new mower purchase or $500 per qualifying mower conversion.
Learn more on how your fleet can benefit from the Propane Mower Incentive Program, courtesy of Propane.com.
Secure Fuel Source
Delivered to your headquarters in dedicated ASME-certified cylinders, propane drastically reduces fuel theft and costly, harmful spills with its secure, closed-loop fuel system.
Clean & Green
Many of today's autogas-powered mower models meet the 2012 National Ambient Air Quality Standards for Particulate Matter, emitting significantly lower levels of greenhouse gases and other pollutants. That means your green fleet can continue to mow on ozone action days when your competitors are idle and the grass is long.
Find a Location
Enter your ZIP code to find the closest Ferrellgas provider in your area.