Propane Generators
Oftentimes, losing power isn't something we think about until the storm clouds are rolling in. Keep your family safe, secure, and comfortable with a propane standby generator.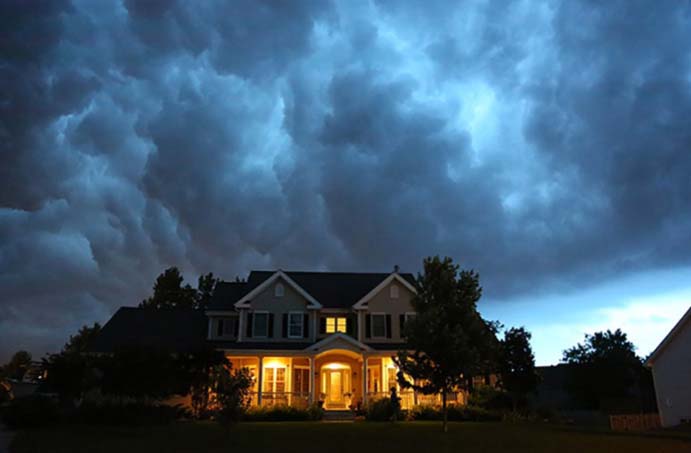 Benefits of Propane Generators
Quick to Kick On & Start
After a power interruption, it only takes a connected propane-powered generator 10 seconds to start automatically.
Powers a Home Up To Five Days
A 7kW standby generator drawing from a 250-gallon propane tank can provide enough electricity to power your home for up to five days.
Quieter Than Other Generators
Propane generators are quiet – most units produce as little as 60 decibels of noise.
Find a Location
Enter your ZIP code to find the closest Ferrellgas provider in your area.
Question? We can help.
Contact us for quotes, questions, or any assistance you might need.
Contact Us
Does propane last longer than gasoline or diesel?
Propane is the perfect standby fuel because, unlike gasoline and diesel, it won't degrade over time.
How long will a propane generator run?
Homeowners can expect a propane-powered generator to burn 2-3 gallons per hour. Many Ferrellgas customers have generators powered by a 500-gallon propane tank. Keeping in mind that a propane tank is considered "full" at 80 percent water capacity, a full 500-gallon tank contains 400 gallons of propane. That means a 500-gallon tank that only powers a home's propane generator can last 5-6 days.
Can a propane generator be used indoors?
Propane tanks, including 20lb cylinders, should not be used or stored indoors. Be sure to reference and follow the manufacturer's instructions that come with your propane generator or any other propane appliance.
Recommended Service for Occasional Usage
Will Call
Get the propane you need on your schedule.
Monitor your own tank and propane usage
Decide when it's time to schedule a refill
Call the Ferrellgas experts when you need fuel
Great for low and occasional usage
Get the propane you need to be
prepared for the next storm.
Contact Us
Find these stats and more about the energy-saving benefits of propane generators at Propane.com.