Propane for Tractors & Farm Equipment
Tending to your farm calls for having a powerful fuel source to operate your equipment efficiently. Let propane do the heavy lifting required by tractors and large farm equipment.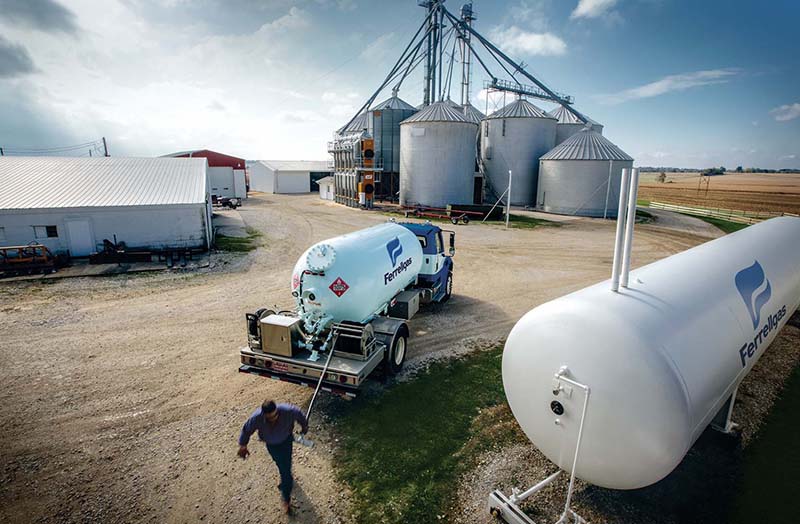 Benefits of Propane-Powered Farm Equipment
Cheaper Fuel Costs
Propane is nearly 50 percent less expensive than diesel and 40 percent less expensive than gasoline.
Lower Maintenance Costs
Propane-fueled light-duty pickups offer producers a transportation option with increased efficiency and lower costs, with fewer maintenance costs. For example, with the ROUSH CleanTech Ford F-350, propane autogas is 30-40 percent lower than gasoline.
Better for the Environment
Light-duty pickup trucks powered by propane autogas emit 20 percent less nitrogen oxide, 60 percent less carbon monoxide, and 24 percent fewer greenhouse gas emissions than gasoline.
Find a Location
Enter your ZIP code to find the closest Ferrellgas provider in your area.
Where can I buy propane equipment?
What farm equipment runs on propane?
Farm technology has come a long way in recent years, and propane has played a starring role in those advancements. From grain dryers to irrigation engines to flame weed control and more, propane helps America's farmers feed the world.
Can you store propane longer than gasoline?
Unlike gasoline and diesel, propane does not degrade over time and can be stored for many years.