Celebrating our community ties on the Fourth of July
The Fourth of July is about more than just good food and fireworks shows. It's the day we celebrate the 13 colonies that came together to establish this great nation by coming together with our own friends and family. Sure, food and fireworks are an enjoyable part of this holiday, but it's about the intentional time we take with family and friends to pause and appreciate our freedoms.
As we reflect on the freedoms we're fortunate enough to enjoy, we're often spurred into action with the desire to give back. At Ferrellgas, we've long been a company that believes in giving back, which is why we consider it a privilege to partner with local offices and collaborate with community organizations that make a difference.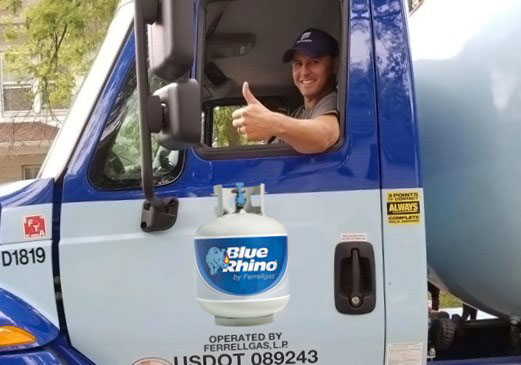 Community involvement is part of who we are
Our employees across the nation live in the communities they serve, which makes this even more personal for us. Many of them have grown up in these towns, and they're now raising their own families there. They care about the community and are involved in the local Chamber of Commerce, coach Little League teams, and volunteer at the local pet shelter on the weekends because we believe community involvement in business and schools is important. 
We're grateful for their commitment to making the lives of their customers and fellow community members that much richer and fuller. One way teams across the country choose to get involved is to participate in community parades on the Fourth of July. Showing hometown pride and celebrating as a community gives them the opportunity to let folks know they're here to help and provide people with the propane they need when they need it.
"Our team decided to participate in the local Fourth of July parade to let people know who we were and to honor the veterans who work for us in the Waukesha, Illinois office," Logistics Supervisor Kirsten Nordie said. "We had a great time doing it, and it was fun to involve our families in the celebration."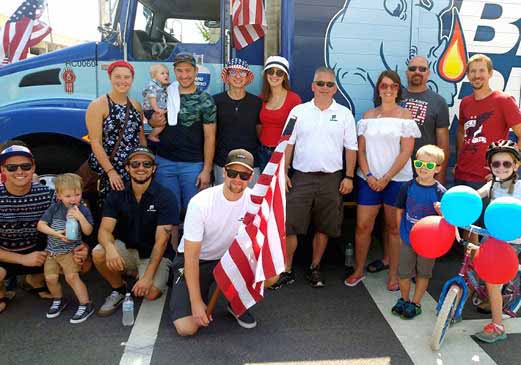 We're grateful to be a part of these local events and the lives of the community members we serve every day. Many of our locations host customer appreciation days and open houses throughout the summer, so if you're interested in attending and learning more about Ferrellgas, be sure to call your local office to see if there's an upcoming event in your area.
Celebrate with Red, White, and Blue Rhino this Fourth of July
Don't forget to stop by one of our many locations to exchange or refill your grill tank before your Independence Day festivities begin. You wouldn't want to run out of propane when you're trying to grill hotdogs and burgers for all your family and friends. Let Blue Rhino take care of the propane, and you can take care of the food and refreshments!