How Ferrellgas Fuels Life Simply
Everybody loves it when things are easy. That's especially true when it comes to those necessary household chores. They are important but can be a hassle.

Propane is like that. If you live in a house that's fueled by propane, then the gas is up to you.

But what if your propane company made all that easy?

Enter Ferrellgas, where we make propane easy. Everything we do is focused on making propane simple, smooth, and on our customers' terms. Customers want that, and we do that.

How do we make propane easy? It starts with our people. We are part owners of this company. It's just different when you are an owner, and with Ferrellgas there are nearly 4,000 of us nationwide. We spend every workday making things easier for their customers – and for each other so we can better serve those customers.

We are also experts, committed to upholding the highest standards of professionalism and safety in the industry. Many of our competitors are not blessed with the expertise we have.

How does that translate to the customer? Take a look at our service plans, which fit our customers' needs. Auto Fill is the definition of effortless service, and Will Call is perfect for those who want to be in control.

Technology makes this even better. From our tank monitor and FerrellFill app to MyFerrellgas online customer account, it doesn't get any easier.

There's more - we also make it easy for customers to get in touch with us, with live chat, phone, and email.  And we make payment seamless too, with budget billing and different payment terms.

Don't forget supply, which is so critical in propane. Our nationwide supply network ensures access to propane when and where people need it. We've been powering America for over 80 years, and our customers benefit from that experience and the relationships behind that network, because it keeps fuel available.

Along the way we make a difference in this world, with a robust Environmental, Social and Governance program that we call the Ferrellgas Century Project. It includes our belief in being green, starting with our environmentally friendly fuel, propane. And our support for charitable partners like Operation BBQ Relief and Operation Warm.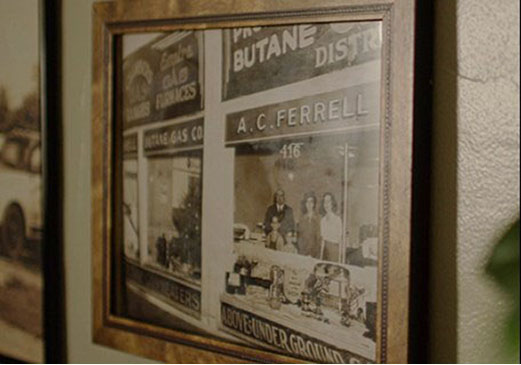 We've been at this for over eighty years. What was once a small company in Atchison, Kansas is now an innovative and technology-driven logistics company.

And it all adds up to Fueling Life Simply.
 
Sign me up for this hassle-free service.
Sign Up