Best practices that'll help in the winter
History has shown that predicting the weather is far from an exact science. Before we start to lay blame on the prognosticators paid to predict the future, let's not forget things can change, well, like the weather.
The Farmer's Almanac, a well-recognized annual periodical, has been making annual weather forecasts since 1818. For the 2021-2022 winter season, the almanac's editors are calling for a "frosty flip-flop winter" that will feature "polar coaster swings in temperatures." Whether the predictions come to be or not, it is always wise to prepare for whatever Mother Nature has in mind.
A reminder for our Will Call customers
Topping off your propane tank before cold temperatures arrive is perfect place to start, especially for those who are on our Will Call service. With a Will Call program, propane homeowners are responsible for monitoring the amount of propane in their tank and contacting Ferrellgas when the percentage gauge reads 30% or not less than seven (7) business days until you expect to run out. This gives us time the time we need to serve our many valued customers including and especially during the busy winter months.
Order your propane refill today by hitting the green button below to live chat with a Customer Service Professional or by giving us a call at 888-337-7355.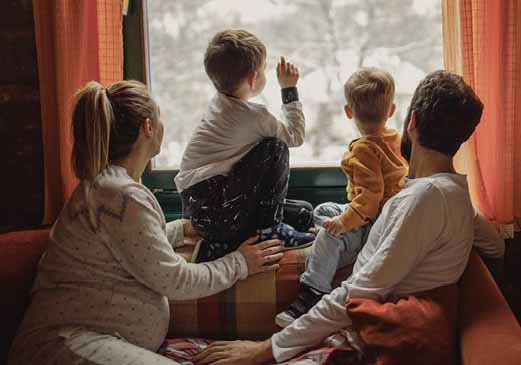 Clear a path when expecting a delivery
When you are expecting a delivery, please clear a path to your tank. With inclement weather conditions, we ask that you keep your driveway clear of snow and ice as well as clear a path to your propane tank. If there are heavy snowfalls, please mark your propane tank location with a flag or stake. This will help us provide the most efficient service.
Simple tips that can save you money
With that important box checked, it's now time to think about the simple things that can be done around the home to keep your family toasty while also stretching your energy dollar. Cold temperatures may put a strain on your furnace, but there's no need for them to also put a strain on your wallet. Try these five steps provided by the U.S. Department of Energy to save money and conserve energy this winter:
Lower water heating costs by turning down the temperatures of your water heater to a warm setting (120 degrees Fahrenheit).
Keep your fireplace damper closed until the fire is burning.
Schedule service for your heating system with a qualified technician.
Cover drafty windows by placing heavy-duty clear plastic sheets over the frames.
When you are asleep or out of the house, turn your thermostat back 10 to 15 degrees.
Just as you can every other season, you can count on Ferrellgas to service your propane this winter. Connect with us today by hitting the green button below to live chat with a Customer Service Professional, giving us a call at 888-337-7355, or filling out our contact us form. We look forward to fueling your life simply!