Ferrellgas' Unparalleled Safety Standards
When it comes to propane gas, safety is paramount.  
 
At Ferrellgas, we understand the importance of maintaining the highest safety standards to help ensure the well-being of our customers, employees, and the communities we serve. With our unwavering commitment to safety, we have established ourselves as one of the most trusted providers in the propane industry.  

Our industry-leading safety practices include everything from installation standards to the training provided to our drivers and technicians.  
Installation Safety
When you sign up to become a Ferrellgas customer, proper installation sets the foundation for ongoing safety.  
 
Our team has been trained to follow strict safety guidelines and industry best practices during the installation process and to carefully assess a site to identify potential hazards and take necessary precautions to minimize risks. 
During installation, our technicians ensure that all gas burning equipment is appropriately sized, installed, and tested to operate properly. We conduct thorough tests to detect any potential gas leaks, and our technicians meticulously inspect all connections, valves, and regulators to ensure they are in excellent working condition — all while keeping customer requests in mind. After testing, team members review the installation with their customers, discuss safety and answer questions.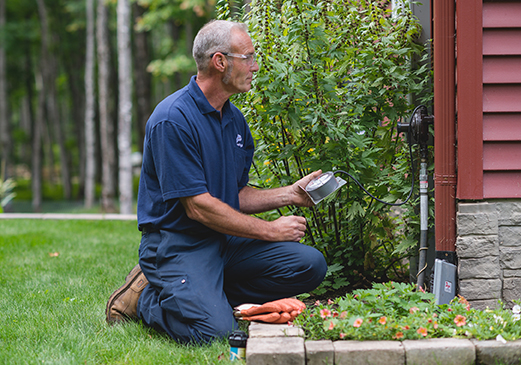 Why Propane Safety Matters
Propane is a versatile and efficient fuel source for many applications, including heating homes, powering appliances, and fueling vehicles. However, it's crucial to handle propane with care due to its combustible nature. 
By adhering to stringent safety protocols, such as regular system inspections, leak detection, and proper maintenance, individuals can enjoy the benefits of propane without compromising their safety. Propane companies like Ferrellgas play a vital role in ensuring that propane is handled and delivered safely, offering peace of mind to their customers. 
Driver & Technician Requirements and Training
As a company that prioritizes safety above all else, our dedication begins long before your installation. It starts with our team of drivers and technicians. Each of our drivers and technicians undergoes comprehensive training programs to ensure their suitability for the job. They must also possess a valid commercial driver's license (CDL) with HAZMAT and tanker endorsements, enabling them to handle propane during transportation safely. 

By maintaining a stringent selection process and ongoing education program, we strive to ensure that our drivers and technicians are well-prepared and capable of providing exceptional service while prioritizing safety at all times. 
Our comprehensive training programs cover a wide range of topics, including proper handling and transportation of propane, leak detection and emergency response procedures, equipment maintenance, and customer service. Each team member is equipped with the knowledge and expertise necessary to handle propane gas safely and efficiently. We regularly engage in safety meetings and conduct periodic evaluations to ensure that our employees consistently perform at the highest level, as well. 

Additionally, our team receives ongoing training to stay up to date with the latest safety regulations, emergency procedures, and industry advancements. By investing in our drivers' and technicians' skills and training, we empower them to make informed decisions, mitigate risks, and provide our customers with reliable propane services while maintaining the utmost safety standards. 
Why Choose Ferrellgas for Your Propane Gas Needs
By choosing Ferrellgas, you can rest assured that your propane gas needs will be met with the highest level of professionalism, expertise, and safety. Enjoy the peace of mind that comes with choosing a trusted partner who places safety above all else —
get started
today.