Honoring America's farmers on National Ag Day
When 5:30 a.m. is considered sleeping in and when the day quite literally ends when the cows come home, there's a decent chance you call yourself an American farmer. You feed the nation and the world, and yours is likely not your family's first generation to do so.
On National Agriculture Day, and every other day throughout the year, Ferrellgas is proud to partner with our nation's farmers. We've been doing so for more than 80 years now, and we couldn't be more proud to continue to play a small role at many of our nation's more than 2 million farms.
Much like it has in other areas of our lives, technology has vastly improved the lives of American farmers, introducing new propane-powered farm equipment and helping make longtime farm fixtures even more efficient.
Here are a few of the propane-fueled applications you can find on today's farms.
Agricultural building heat: Just as it does for homes across the country, propane is capable of also heating a variety of agricultural buildings, like greenhouses and poultry houses, efficiently and effectively.
Water heating: Commercial-sized propane water heaters are not only available, but a must-have on many farms.
Commercial mowers: Boasting significant reductions in emissions and fuel costs, these propane mowers are capable of cutting much more than gas.
Flame weed control: Propane is the ideal solution for organic farmers who choose not to use pest control.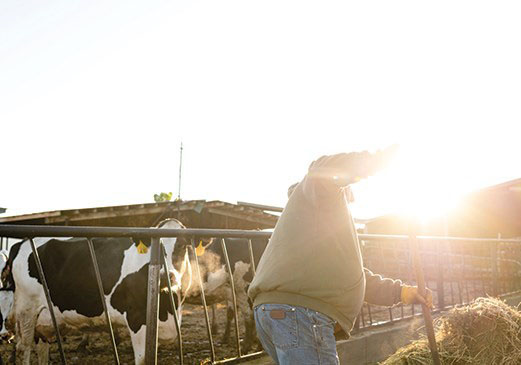 Light- and medium-duty vehicles: Propane is the world's most widely used alternative motor fuel in the world and has long been a staple on the farm. 
Grain dryers: According to the Propane Education & Research Council, today's propane-fueled grain dryers are up to 50 percent more efficient than older models.
Irrigation engines: Propane irrigation engines are cleaner and cost less to operate than comparable diesel engines.
Standby generators: A constant supply of power is critical to today's agribusinesses. Propane can help provide that guarantee.
Our hats are off on National Ag Day, and every day for our nation's farmers. Thank you for all you do!
For more information on how Ferrellgas can support your farm or agricultural needs, contact your local office or visit the Agriculture page on our website.