How is propane used in construction?
You may be familiar with the myriad of uses for propane in the home and at farms and commercial businesses, but did you know that propane often also plays a starring role during the construction process? Just like the hammer and saw, propane is an important item to have on hand at construction sites throughout the year, including and especially during the colder winter months.

The versatility of propane enables construction professionals to also incorporate modern propane-fueled appliances into the build regardless of the location. No matter the size and scope of any construction project, there are a variety of energy-efficient and cost-effective propane appliances that can be installed once it's complete. From commercial tankless water heating to commercial furnaces and boilers, to professional-grade propane cooking equipment, commercial propane appliances deliver superior comfort and efficiency.

Propane's portability allows it to have a number of helpful uses at construction sites. Take standby generators, for example. Portable generators powered by propane are used to provide electricity for lighting, radios, and battery chargers. So many developments begin in areas that don't have utility services. Propane can be there to help kickstart it all.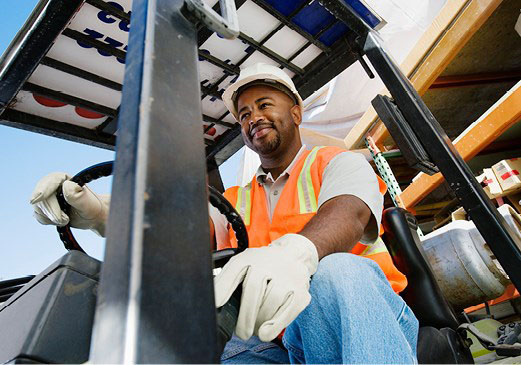 Forklifts are often used to safely and efficiently move objects around a construction site, providing another essential use for propane. Ferrellgas can place a cage at any construction site containing full propane forklift cylinders and arrange deliveries as needed.

Temporary heat is another great use for propane at construction sites. No matter the size and scope of the build, Ferrellgas can offer any number of temporary heat solutions to help keep workers safe and warm.

Foremen at job sites large and small have recognized the benefits of turning to Ferrellgas for all their propane-related construction needs. Here are a few of the things construction pros benefit most when they work with us.
Are you a construction professional looking for easy, hassle-free propane service at your next job site? Ferrellgas can help! Connect with a Ferrellgas Account Manager today!