How to safely use outdoor propane patio heaters
The demand for portable propane patio heaters has never been as high as it is right now. With many public events taking place outdoors and many government mandates forcing restaurants outside due to the COVID-19 pandemic, propane patio heaters are a hot item on the marketplace.
That's not all, either. Even homeowners, who have spent more time at home and in their backyards in the last year than ever before, are getting in on the patio heater craze.
The question for all remains, "How do I safely use propane patio heaters?" If you're like thousands of Americans who have recently wondered this, you have come to the right place.
To find the answer, the fine folks at the Propane Education & Research Council (PERC) have put together an extremely helpful portable outdoor propane heater safety fact sheet. The information has also been reciprocated at propane.com.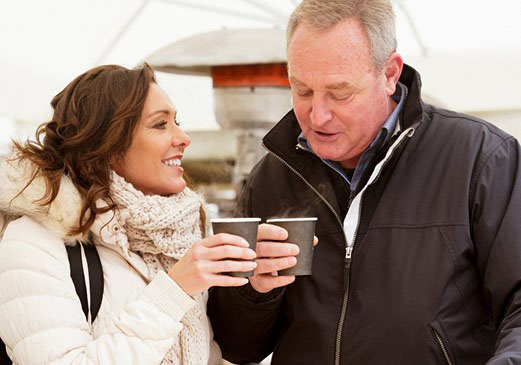 Patio heaters are safe and effective when used properly. Below are tips, provided by PERC's safety guide:
If you smell gas, do not light the heater. It's important to know propane's distinct odor and to follow the manufacturers instructions for connecting a Blue Rhino cylinder – also known as a grill tank – and lighting a propane heater.
Never use an outdoor propane heater indoors. These should never be used in enclosed spaces due to it being an obvious fire hazard. It's perfectly safe in an outdoor setting.
Before moving a propane heater, make sure it's shut off. Relocating a propane heater while 'on' can create a potentially unsafe situation.
Keep propane heaters away from foot traffic and five feet from exits. This one's for our restaurant and business partners out there. Following this tip will significantly lower the chance of a propane heater getting knocked over while in use.
Never use propane heaters near other flammables. Always keep in mind this tip, and also keep in mind that paper, plastics, and other fuel sources are things to avoid.
Never store propane tanks indoors. Keep propane cylinders outdoors where there's plenty of ventilation and do so in an upright position and on a level surface.
Ferrellgas can fuel your business or backyard
Ferrellgas and our friends at Blue Rhino have incredible faith in our strong safety record. If you're looking for a trusted company to help supply you or your business with propane, we're here to help. We're in the business of providing meaningful moments for you and your family, or your business.
Want to know how your business fits with Ferrellgas? Visit this page, and give your local Ferrellgas a call today!