Ferrellgas announces partnership with Operation Warm
The best partnerships are those formed when two organizations share a worthwhile common goal. That's precisely what happened when nationwide propane company Ferrellgas pledged its support to Operation Warm, a national nonprofit organization that offers warmth, confidence, and hope to underserved children through the gift of winter coats.

Ferrellgas is the propane brand that's always working to make propane easy for its many customers. But life isn't always easy, especially on a cold winter day. Through the partnership, Operation Warm and Ferrellgas have pledged to provide hundreds of brand-new coats to children in need in the communities served by Ferrellgas across the United States.  

Ferrellgas delivers propane that's used in a variety of ways, including at businesses, on farms, and even in school buses and other fleet vehicles. But Ferrellgas consistently delivers the most gallons of propane annually to those who rely on it to keep their family safe and warm at home. The relationship with Operation Warm now allows the company to help keep children safe and warm when they leave the home as well.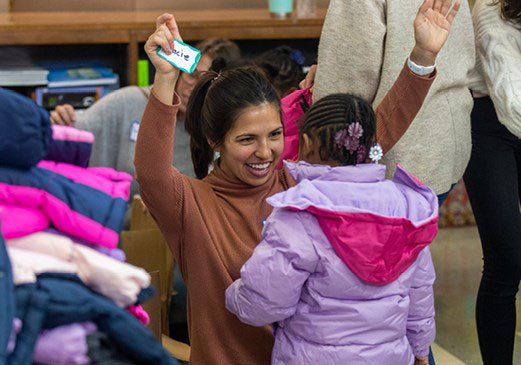 Recognizing that nearly one in six children in the U.S. under age 6 are considered poor, and that almost half of them live in extreme poverty, Operation Warm first pledged in 1998 to provide the gift of brand-new winter coats to children in need. Since then, they have served more than 4 million children across the United States and Canada, providing not just much-needed physical warmth, but also the emotional warmth and confidence children need to thrive and succeed.  

Today's consumers expect the companies they do business with to do the right thing. Ferrellgas has strived to do just that throughout its more than 80-year history, and is proud to continue that tradition today through its partnership with Operation Warm. The partnership is an important component of Ferrellgas' overall Environmental, Social, and Governance (ESG) program, through which the company is demonstrating the important commitment and responsibility it has to members of the tens of thousands of communities it serves throughout the United States.