Propane gas prices: What factors influence the price of propane?
Many propane users reach out to us to ask if there's a chance to save money by purchasing propane at certain times of year. It's a smart question from our equally smart customers, and one we're always more than happy to help answer. You can also reach out to us directly for more information.
Propane prices vary by time of year and your location. A great starting point for understanding the current price of propane in your area is with our online pricing tool.
When it comes to propane, refilling before you run out is key
The most important thing is to not play the waiting game so long that you allow yourself to run low on propane. Or worse!
But the short answer is that propane is a byproduct of both the processing of domestic natural gas and crude oil refining, and its price often follows fluctuations experienced by those energy sources. It's quick and to the point, but it's also not the only answer.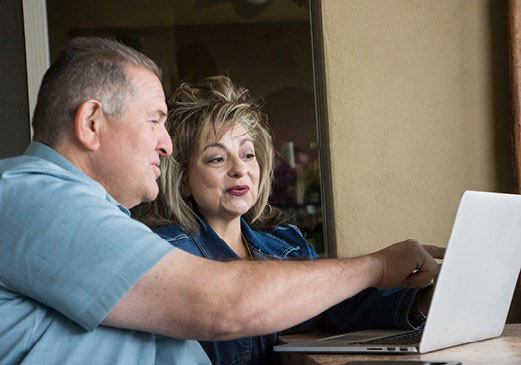 Four factors that influence the price of propane
Here are some of the things that can influence the wholesale price of propane paid by retailers like Ferrellgas and the retail price of propane paid by businesses and homeowners nationwide.
Price of crude oil – Propane is one of several products of crude oil and natural gas refinement. Naphtha, which is also a refined product of crude oil, competes with propane in feed slates all around the world. When the price of crude oil changes, it makes sense that its refined products, like propane, also follow suit.
U.S. propane exports – In the last 10 years, propane exports have quickly become a major influence on the price of propane. Overseas demand from the Far East, Northwest Europe, and the Mediterranean have pulled barrels away from U.S. markets. This international demand can be driven by cold temperatures, but is also a result of countries investing in petrochemical plants to facilitate plastic production. Currently, roughly half of all the propane produced in the U.S. every year is exported.
Production – Like any commodity, the supply side of the equation is fundamental in determining price. In the U.S., crude oil refineries and natural gas plants produce about 2.3 million barrels per day of propane across several major regions. Plant maintenance, natural disasters, and refined product demand are just some of the factors that move the needle in the propane market.
Domestic demand – Depending on the time of year, propane demand comes in many different forms. In the summer, sunny days mean more people grilling outside. In the fall, a wet corn harvest will mean more crop drying. And in the winter, cold temperatures will force people to turn up the thermostat. All of these can have a material impact on the price of propane.
Pro tip: Secure your propane in the fall before the winter surge
So is there a good time during the year to buy propane? For starters, it's never a bad idea to enter the winter months with a full propane tank. Based on the supply-and-demand factors explained above, it's not unusual to see lower propane prices in the fall than one might in the peak winter heating season. That's why we always encourage our customers to schedule a fill early in the fall.
Be sure to talk to your local Ferrellgas representative about how to save next time you call or chat with us online. But don't delay, contact us today!