Propane-powered cars: why aren't there more?
Propane-powered vehicles have been around for a number of years, quietly, efficiently, and cleanly carrying out the heavy lifting of industry and transportation. Thanks to continued improvements in safety measures and refueling capacity, market experts see the potential for growth in the consumer and business fleet market for propane-fueled cars and trucks. 
Popular propane-powered vehicles
The use of propane is common for vehicles such as forklifts, skid steers, buses, recreational vehicles, and a number of other public transit and industrial uses. The clean-burning properties of propane, as well as the higher amount of energy that exists in each gallon of propane compared to traditional gasoline, has long made it a popular choice for large fleets and indoor industrial use. 
Longer engine life and less maintenance
Moreover, propane is a reliable fuel in even the most extreme weather conditions, and its stability and safety make it a great choice for commercial applications. Thanks to its high octane rating, propane doesn't create carbon build-up often seen in gasoline engines - meaning longer engine life with fewer maintenance issues. 
So, why don't more cars run on propane?
With such a strong track record, one might wonder why there aren't more passenger cars that run on propane. 
Limited of autogas fueling stations
One reason is the development of fueling stations throughout the country. Most have been built around delivering gasoline, and as a result has driven the bulk of the automobile market toward gasoline.
In recent years, however, a robust network of "Autogas" dealers have begun to develop improved technology to deliver propane fuel on-site and at autogas refueling locations. This includes a safe quick release fuel nozzle and propane dispensers that allow the vehicle and pump to lock together - creating a seamless fueling system in which no propane can escape. 
While there's an ongoing effort to develop a robust network of propane fueling stations, fleet owners often simply have a propane filling station installed on-site, and local propane dealers such as Ferrellgas can help develop a plan to supply your fleet's fuel needs. While you're at it, check out Ferrellgas's autogas stations.
Benefits of propane-powered vehicles
The least expensive alternative fuel
The benefits of propane-powered vehicles is well established. Propane is considered the least expensive alternative fuel on the market. Though fuel economy per gallon lags gasoline by about 5 percent, propane's higher octane rating means it burns cleaner - and engines optimized to maximize propane's properties can deliver improved performance and fuel economy. 
Environmentally friendly
Additionally, propane is one of the most environmentally friendly fuels on the market - making it a favorite among fleet and public transportation. Compared to gasoline and diesel fuel, propane produces 99 percent fewer particulate emissions. Propane also produces 10-15 percent less carbon dioxide and releases 50-60 percent less nitric oxide and other hydrocarbons into the atmosphere.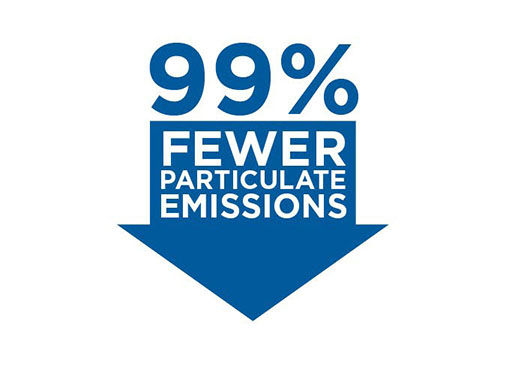 How do you convert a vehicle to propane?
Instead of purchasing a propane-ready vehicle, some turn to propane vehicle conversion kits capable of converting a traditional gasoline vehicle to propane. The kits typically cost between $3,000 and $5,000 and require the use of a qualified technician or retrofitter capable of meeting Environmental Protection Agency guidelines. It's also important to purchase conversion kits from reputable sellers, such as gotpropane.com. 
Propane has many uses, including the ability to efficiently and cleanly power your daily commute or your fleet vehicles. With improving technology, widespread distribution networks, and readily available consumer conversion kits, industry experts anticipate increased demand for propane-fueled vehicles as part of the growing alternative fuels market in transportation. 
Contact an autogas dealer or find an autogas filling station near you.
Ferrellgas is a local propane dealer that can help develop a plan to supply your fleet's fuel needs. Check out one of our many autogas stations too!