Service Technician values Ferrellgas' compassion, flexibility
Larry, or better known as "Bubba," is a veteran Service Technician with Ferrellgas. He has always been confident in his position with the company, which he often refers to as a "Ferrellgas family."
But when the Bubba was hit with personal tragedy, he knew he was in the right place.
"When I lost my mother to cancer," Bubba said before pausing. "One day she was fine, (but) then the next day we found out she (had) stage four of cancer. They gave her less than five weeks to live."
He missed a significant amount of time at work and wasn't sure when he'd return. In fact, with the sudden realization that his mother was on short time, Bubba wasn't sure of much, in fact.
"I lost her in four weeks," he continued. "Never missed a paycheck, never was questioned about my time. To go through a process like that and to have a company that just shows their character, their caring … That changed my outlook on never wanting to do anything else."
Bubba, who's approaching 16 years with Ferrellgas, continues to do what he does best – serve his loyal customer base in the Statesboro, Georgia, area. Bubba, who has made it his goal to treat customers with respect, offered a unique perspective on interacting with customers.
"Just by us showing up at their door, we may be the only person or point of contact for some of these customers for a whole week," Bubba said. "It means something to them, and it means a lot to (put a) smile on their face and know that I've treated that customer like I want to be treated."
"They are just inspirations to me."
Bubba is just another example of how we're more than just a propane supplier. We provide meaningful moments, memories full of warmth, dependability you can trust, and outcomes you had only dreamed possible. Whatever your day has in store, we're here to fuel what matters to you.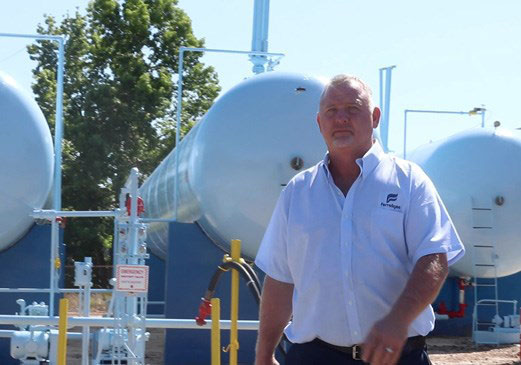 Bubba doesn't take that for granted.
"My goal is that every day I come to work, (I want to) be some type of example to somebody or take someone as an example," Bubba said. "Even though I've done this for a number of years, I'm always out there learning and always wanting to see how someone else does it."
Bubba embodies the exact type of employee we're seeking in any applicant. He's compassionate, respectful, and a good old-fashioned hard worker. We have loads of employees just like Bubba who are making a great impact in their community. We're always looking to add to our experienced Ferrellgas family.
Interested in working at Ferrellgas?
Think you have what it takes to work for Ferrellgas? If given an opportunity, you won't work for us, you'll work with us! Check out our job opportunities tab on our website to see if we're hiring in your area.