Six fall maintenance tips for preparing your home for winter
Fall has long been the favorite season for many across the United States. And with highlights that include playoff baseball, Halloween, and leaves changing to beautiful shades of red, yellow, and orange, it's not at all difficult to understand why.

Depending on where you live, fall also serves as an important reminder that winter temperatures and precipitation are approaching as well. Below are a few important tasks to consider adding to your to-do list as we make the transition to fall.
1. Clean your gutters
An important but often overlooked aspect of maintaining a home is ensuring that leaves and other debris are removed from gutters. Clogged gutters are prevented from doing their important job of directing water away from a home's foundation. As a general rule, gutters should be cleaned at least once a year, with experts recommending cleaning in the fall after all trees near your home have shed their leaves.
2. Store lawn equipment
One way to ensure the longevity of your lawn equipment is by winterizing each year. Experts recommend either letting the engine run dry or draining the gasoline in the tank and replacing the oil. It's also the perfect time to sharpen your mower's blade and to replace any cracked or corroded spark plugs.
3. Get your HVAC serviced
HVAC equipment should be inspected, cleaned, and serviced at least once a year, and there's no better time to have your heating system checked than the fall before you'll need it most. It's also the perfect time of year to make sure your equipment is free of debris and tall grass.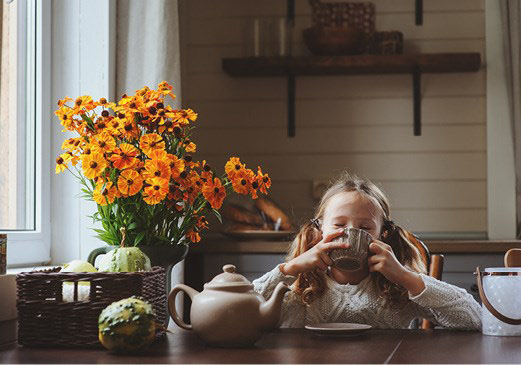 4. Fertilize the lawn
Fall is the ideal time of year to fertilize your lawn. Experts suggest applying fall lawn fertilizer two to three weeks before the ground freezes. The sign of the first frost in your area is a good time to fertilize because the ground hasn't frozen yet.
5. Get chimney inspected and cleaned
The National Fire Protection Association recommends that chimneys, fireplaces, and vents be inspected at least once per year. Doing so helps prevent chimney fires by removing debris deposited along chimney walls.
6. Check your propane levels
If your propane tank is at 30% or less, it's time to schedule a refill. Waiting until winter to fill your tank can leave you unprepared in the event of an early cold front. Check your gauge and give your local office a call today so you and your family are ready for whatever comes your way.

Fall trumps the other seasons in a number of ways (think fewer insect bites and more opportunities for hay rides). Just be sure you're ready to enjoy all that fall has to offer by checking these important items off your list.