Nothing says Father's Day quite like a backyard barbecue. On most hot summer days, dads are the ones with spatula in hand and operating the grill the way only a father can. But on this Father's Day, let the man of the house take the day off from his grilling responsibilities and give him the gift of a full stomach. Thanks to our friends at Blue Rhino and some of their partners, we're able to give you these hearty Dad's Day entrees you can make on the grill in no time. Check out these delicious foods and let us know which one is dad's favorite!
There is plenty of spice to go around with this delightful meal. Red onions, bell peppers, jalapenos, all to go with delicious chicken cut into strips to satisfy the whole family. We highly recommend the Jalapeño Popper Skillet Dip as an appetizer option here, because who doesn't want a solid dip to go with a Mexican dish? Plus, adding more spice to your meal can't hurt.
Craving barbecue? Go for it all with these irresistible pork spare ribs, skinned to perfection with paprika, salt, and pepper. After skinning and seasoning, these bad boys need a quick few hours over indirect heat and a dose of blackberry barbecue sauce. The perfect mix of sweet and spicy, these ribs have suddenly become a new staple in your summer menu rotation.
Kabobs are the perfect snack on a pleasant summer afternoon! Or, grill it as an appetizer for dinner. Why is it such a great option? Well, should we start with the fact that the marinade sirloin steak is juicy? Or, the irresistible bites of mushrooms and bell peppers in between the meat? Oh, and don't forget these call for rice! A delectable recipe, indeed.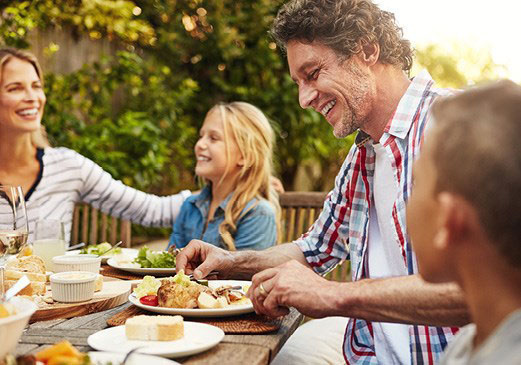 This refreshing cedar-planked salmon provides a unique smoky flavor that will leave you wanting more. The plank is to be submerged and soaked in water for 4 hours, all so the fish can pick up the cedar flavor while on the grill, which is approximately a 20-minute process (or until flakey perfection). To give it some contrast, the salmon is paired with a fruity vinaigrette and topped with sundried tomatoes. We're confident in saying once you've made salmon cooked on a cedar plank, you'll never want to eat salmon any other way!
Dubbed the "1974" Turkey Burger, this recommendation is fit for all taste buds. Seasoned with Kosher salt and pepper, these BUBBA burger® turkey patties are mouthwatering fresh off the grill, not to mention the added avocado, mustard, lettuce, and tomato. If you want to take it to the next level, tack on a pineapple barbecue sauce. You should also consider pairing this tasty burger with one of the suggested merlot or field blend wines. You'll notice these blend well with the cheesy goodness of the burger!
Let Ferrellgas take care of your propane needs
You can't have the ultimate barbecue for dad without propane. Luckily, our nationwide Ferrellgas locations have you covered for any last-minute fills you need for your grill cylinders. Let our propane experts take care of you this Father's Day!