Diesel vs Propane School Buses
It would take quite some time to count the many helpful uses for propane in the home and at commercial and industrial businesses. But what we sometimes forget is how propane, or autogas as it is referred to when used as an over-the-road fuel source, is both the number-one alternative fuel around the world and here in the United States.

School districts across the country are the fastest-growing users of propane autogas in buses. If you've ever traveled to school in a diesel-powered bus or even were caught behind one at a stop sign or traffic signal, you know that there has to be something better and safer for school children and your community than these emission-spewing machines.

Here are some of the top advantages transportation professionals enjoy when incorporating propane autogas-fueled vehicles into their fleet:
Not to be forgotten are tailpipe emissions, which is an area where propane autogas shines bright as well.

Testing conducted by researchers at West Virginia University found that emissions measured from propane autogas school buses are significantly lower than those from diesel buses. Focusing on nitrogen oxides (NOx), the study, commissioned by the Propane Education & Research Council (PERC), revealed NOx emission were up to 19 times higher in city routes and 34 times higher during stop-and-go routes with diesel school buses.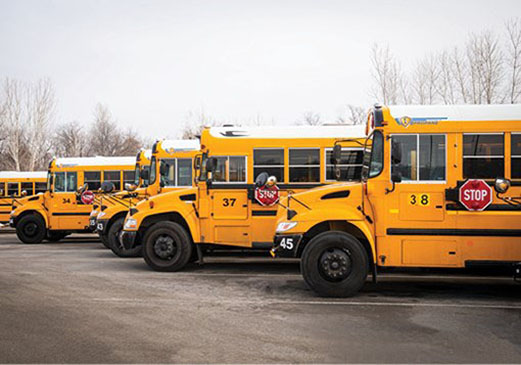 "This study is monumental from an emissions and health perspective for students, schools and communities across the country," says Tucker Perkins, president and CEO of PERC. "Children arriving to school in propane buses aren't exposed to harmful NOx emissions; they feel better and are more prepared to learn."

The full propane autogas study, titled "In-Use Emissions and Performance Testing of Propane-Fueled Engines," can be found here.

Switching a fleet to propane is easier than you think, especially when you work with the propane professionals at Ferrellgas. Connect with a Ferrellgas Account Manager today!