Four ways propane can pamper mom this Mother's Day
Life doesn't come with a manual. It comes with a mom. So how do we say "thank you" to the person who helped us put the pieces of life together and guided us along the way?
Sure, flowers and a card make a nice enough gift, but if you're looking for an extra special way to celebrate mom this Mother's Day, you might want to consider one (or all) of these propane-powered pampering tips.
Spoil her with rest and relaxation. Give mom the day off from the get-go by letting her sleep in and bringing her breakfast in bed. While she's getting some extra beauty rest, you can make bacon and eggs on your gas cooktop or blueberry coffee cake in your propane-powered oven.
Give the gift of a little alone time. For a mom who's always on her feet, busy making sure everyone else is taken care of, is there really anything better than enjoying the peace, quiet, and comfort of a warm bubble bath? Tankless propane water heaters provide endless amounts of hot water, so mom can enjoy her bath for as long as she wants.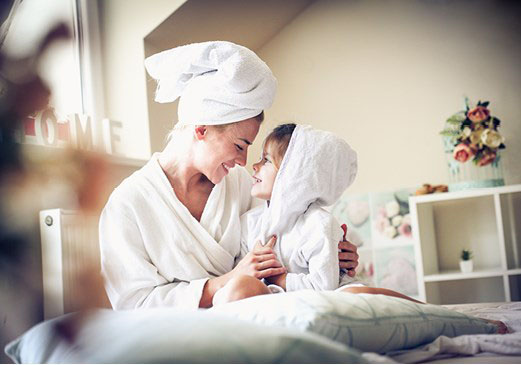 Treat her to a night off from making dinner. Your mom has probably made you quite a few meals over the years, so why not repay the favor by grilling her favorite meats and veggies on your gas grill? If you're not sure what to make, we'd recommend these grilled salmon and crispy asparagus recipes, courtesy of our friends at Blue Rhino.
Give mom s'more family time. Mother's Day is an entire day, so why not continue showing her just how much you appreciate her by firing up the propane fire pit and roasting marshmallows together. You can watch the sunset as a family and end the day sharing stories and letting your mom know all the things you love about her.