Prepare for teeth-chattering cold with these winter tips
Although its origin is unknown, there's an old myth that many swear by when it comes to weather predictions. According to folklore, the seed of a persimmon can give you an idea of what to expect in the coming winter months.
A persimmon is a small orange fruit the size of a plum that is typically grown in USDA Zones four to nine. As the story goes, if the kernel is spoon-shaped, you can expect plenty of snow to shovel. If it is fork-shaped, you can plan on a mild winter with powdery, light snow. And if the kernel is knife-shaped, you can expect frigid winds that will "cut" like a blade.
While it's best to find a locally-grown persimmon to reflect your local weather conditions, reports from many parts of the country are revealing seeds that look a lot like a spoon. One of our very own Ferrellgas employee owners recently took a photo of an Arkansas persimmon seed that appears to predict a frosty forecast.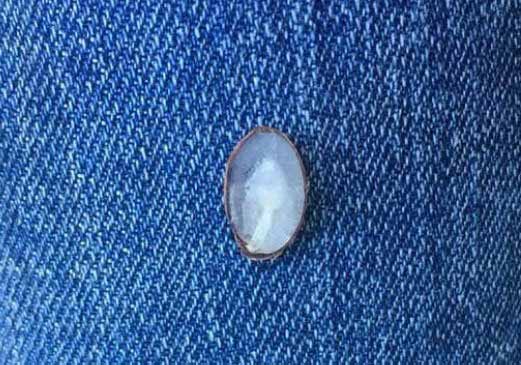 Whether you believe in weather superstitions or not, it's always a good idea to be prepared for whatever Mother Nature decides to bring. In preparation for a teeth-chattering winter, we recommend following these three preparedness tips:
Check your propane levels. One of the first things you'll need to do is make sure you have an adequate supply of propane in your tank. Make sure to check your gauge regularly throughout the winter and call your local Ferrellgas office right away when your tank reaches 30-35 percent. If you're unsure of how to check your tank gauge, take a look at this blog post for more information and a step-by-step video.
Check your heating system. Like most people, you probably haven't turned on your heat since last winter. Who knows what could have happened to your heating system between now and then. Rather than waiting until something breaks and there's a waiting line for a technician to come out, be sure to have your system tuned up by a professional to ensure it's clean and working properly.
Review propane safety. Make sure everyone in your house knows what propane smells like and has a plan in case of a leak. If you smell gas, immediately put out all smoking materials and other open flames. Do not operate lights, appliances, telephones, or cellphones. Get everyone away from the home or area where you suspect gas is leaking. If safe to do so, close or shut off the main gas supply valve by turning it to the right (clockwise). Call your propane provider immediately from a safe place to report the leak. If you cannot reach someone, call 911. Do not return to the area until a qualified person tells you it is safe to do so.
Predictions are calling for below-average temperatures and above-average snowfall throughout the country this coming winter. Are you ready? If not, be sure to give your local Ferrellgas office a call today for a fill.