Take the stress out of moving with this propane homeowners guide
April showers can bring so much more than May flowers, as home sales also start to blossom in a big way during the month. In fact, according to analysis by ATTOM Data Solutions, the months of May, June, and July are blazing hot for sellers. 
Is a move in your future? Whether you're picking up stakes and settling across the country, across town, or even across the street, moving can be a stressful experience and a whole lot of work. If you're moving into or out of a propane-powered home, Ferrellgas encourages you to keep these helpful tips in mind.
Moving into a propane-powered home?
Determine if the propane tank on the property is leased by the homeowner's current provider or if it is owned by the current homeowner. If the tank is leased it can only be filled by the propane provider who owns it.
Understand which appliances in the home are powered by propane. Keep in mind there are a number of rebates available to homeowners for new propane furnaces, water heaters, and other propane-fueled appliances.
Make sure all members of the family know how to use propane safely and what to do in case of an emergency. Check out these helpful resources here and here for more information.
Contact the local Ferrellgas office to let them know the date you'll be moving in and that you'd like to establish propane service.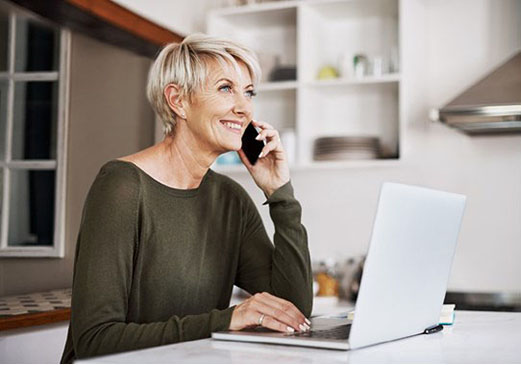 Moving out of a propane-powered home?
Contact your propane provider to let them know you're moving and when you'll be out of the home. 
Assist the prospective buyer by clearly identifying which appliances in the home are powered by propane and which appliances will remain after the move.
Keep in mind that Ferrellgas serves thousands of communities across the country. If you're moving into a propane-powered neighborhood, chances are Ferrellgas services it. Either ask your local representative if Ferrellgas services the area you're moving to or check the list of locations here.
Leave a note for the new homeowners to let them know just how awesome Ferrellgas is!
There's an additional moving consideration if you're one of the millions of Americans who owns a propane-powered grill. Most moving companies will not transport the propane tank you use with the grill. Fortunately, Blue Rhino's 'Rhino on the Move' program helps movers save $20 when they purchase a fresh, ready-to-grill Blue Rhino propane tank from a Blue Rhino retailer. The old tank doesn't even need to be a Blue Rhino. For more information, and to submit your claim, visit BlueRhino.com.