Fuel your Memorial Day fun with Ferrellgas propane
As the unofficial start of summer, Memorial Day has long been a favorite American holiday. It's one that likely means even more this year as the world returns to some semblance of normal. With the holiday fast approaching — and all of the important tasks it sometimes entails — here are a few handy tips to help make this Memorial Day your most memorable yet!
Don't forget the propane!
There's no bigger Memorial Day misstep than running out of propane. Fortunately, there are plenty of Ferrellgas resellers across the country and tens of thousands of Blue Rhino tank exchange locations. Now making things even easier for today's busy homeowners, Blue Rhino has introduced a home delivery program in more than a dozen U.S. cities. Check to see if it's available in your area by visiting the Blue Rhino website.
Pick out the perfect recipes for the grill
The best Memorial Day celebrations are centered around the grill. One important way to ensure the success of your holiday feast is to pick out the best recipes to fill your hungry group. It doesn't matter if your thing is beef, chicken, or pork. Take a minute or two before the big day to check out some of our favorite grilling recipes.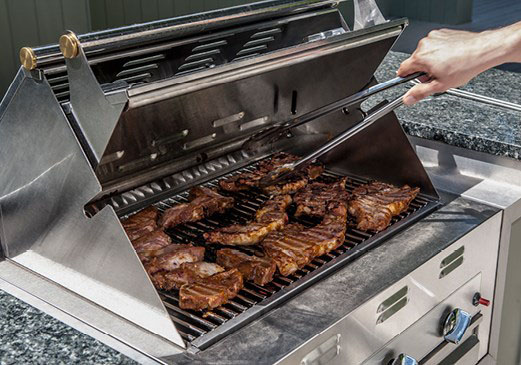 Get the pool ready
Cannonball! Let's not forget that Memorial Day is also the start of pool season in many parts of the country. Don't let your local forecast prevent you from opening the pool while you prepare the food, especially when propane pool heaters keep the party going year-round.
Don't be bugged by bugs
We don't like to think about it, but summer is also the time of year when those pesky flies, gnats, and chiggers make their triumphant return. Oh, and let's not forget those blood-sucking mosquitos! Don't let a few pesky insects spoil the fun at your Memorial Day party. Check out how propane-powered mosquito traps can expand your outdoor fun.
Use propane to power your Memorial Day, and keep in mind the many other ways propane can make the first day of summer (and all summer long) great.