Propane tank monitors make propane easy
Technology is a wonderful thing. From artificial intelligence and language processing to 3D printers capable of creating prosthetic limbs, musical instruments, and even buildings, it seems not a day goes by that we're not introduced to another new invention designed to improve the way we live.
Some of this new technology is actually designed for propane consumers like you! And let's face it, who isn't looking for ways to make life easier these days? One tech-savvy yet simple way is propane tank monitors, which tell users the exact amount of propane left in their tank to save them from having to manually monitor their levels and contact us when it's time for a fill.
For a small fee, Ferrellgas can supply you with a tank monitor and give you the peace of mind that comes with it. Here are some other helpful benefits:
Avoid winter weather
None of us like having to check the propane tank percentage, especially when the temperatures drop to shiver-inducing levels. Stay warm this winter and monitor your propane usage from the comfort of your home with a tank monitor.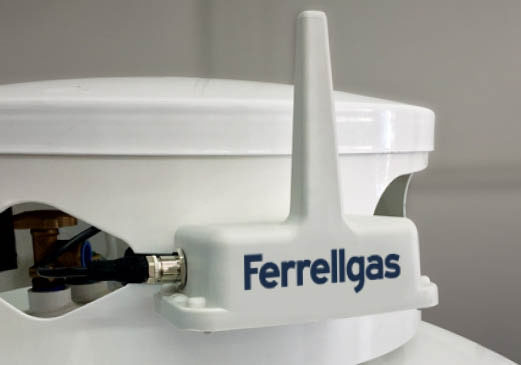 There's an app for that!
You don't need to be in front of a computer to take advantage of your tank monitor and check your percentage. You can check it anywhere, anytime from your mobile device with the convenience of tank monitor apps. There are apps these days for just about everything. You can bet there's one that makes life easier for propane users!
Automated deliveries with Auto Fill
Despite all the modern conveniences we enjoy, today's homeowner is busier than ever. Let us take "schedule propane delivery" off your to-do list. Customers who use a tank monitor are eligible to sign up for our FREE and industry-leading Auto Fill service. With Auto Fill, we use your tank monitor to track your propane usage and schedule an automatic delivery when you're ready for a fill.
The propane tanks found at homes and businesses are well engineered and designed to last for decades, but advancements in technology are helping make Ferrellgas one of our nation's leading logistics companies. Our tank monitor offering goes hand in hand with our dedication to providing cutting-edge technology to our customers as well.
Interested in learning more about tank monitor technology or signing up for Auto Fill service? Contact your local Ferrellgas office today!